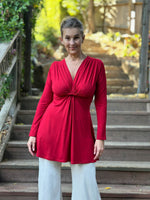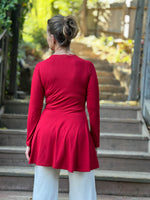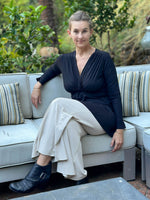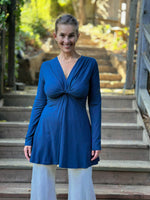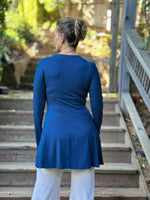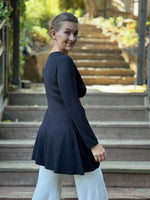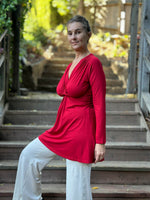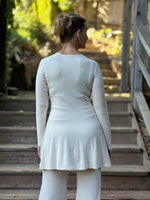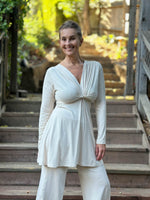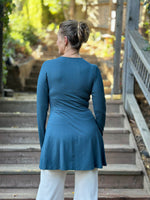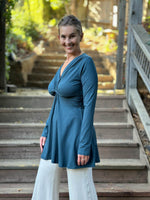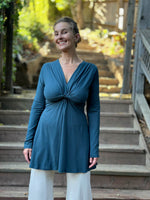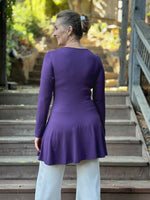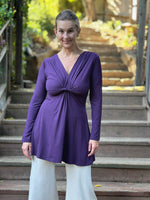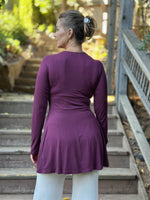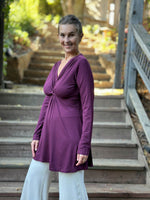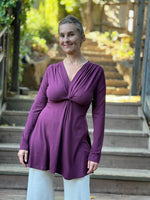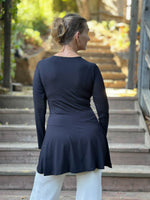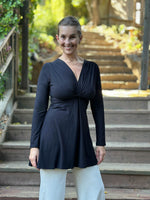 Long Sleeve Vita Tunic
Our relaxed fit Long Sleeve Vita Tunic has a twisted V-neckline and is generously cut making this an easy-to-wear wardrobe staple. Pair with jeans, leggings, or flares. It even looks great as a mini-dress!
Colors:
Red

Cream

Jam

Navy

Plum

Teal

Black
Size Suggestions:

Learn More
Are you interested in learning more about our plant-based fabrics made in small batches and our jewel-tone hues for all seasons? Or how to care for our fabrics to increase longevity? Find more information here.