Free domestic shipping on orders $250+
30% Off On Sale Collection; discount applied at checkout.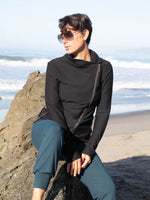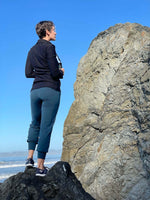 Bamboo Fleece Moto Jacket
Bamboo Fleece Moto Jacket
Our classic moto-inspired jacket feels amazingly soft against the skin, crafted from bamboo cotton fleece. The thermo-regulating qualities ensure maximum breathability, the ideal fabric weight for all seasons. The fitted cut is designed to be worn as a base layer over a tank, tee, or thin long-sleeve and under your warmer outerwear.
Colors:
Size Suggestions:

Learn More
Are you interested in learning more about our plant-based fabrics made in small batches and our jewel-tone hues for all seasons? Or how to care for our fabrics to increase longevity? Find more information here.