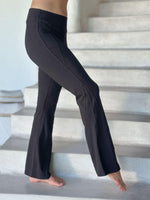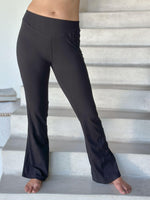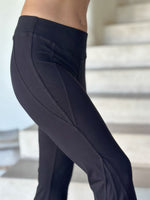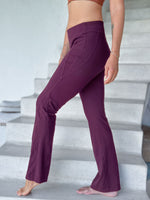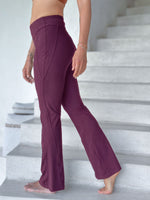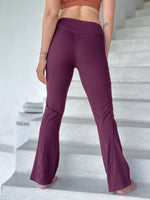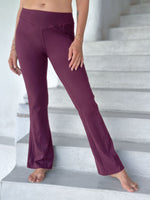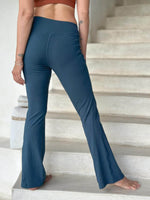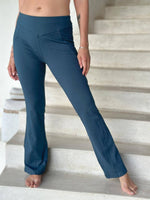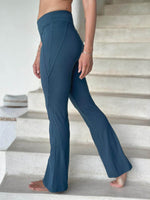 Bamboo Flare Pants
Sleek and stretchy, these flare-legged pants are made with a durable bamboo spandex to help regulate body temperature. Perfect for everyday wear, from the office to the studio. Comfy enough to lounge around in, but also stylish enough to wear out. Machine-washable and wrinkle-resistant, so they're easy to care for.
Product Features:
Bamboo spandex is a natural, sustainable fiber that is soft, breathable, and moisture-wicking. It helps to keep you cool and dry, even when you're active.

Elastic-supported waistband provides a comfortable and secure fit.
Flared leg gives a flattering silhouette.
Raised-stitch detailing for extra flare.
Size Suggestions:

Learn More
Are you interested in learning more about our plant-based fabrics made in small batches and our jewel-tone hues for all seasons? Or how to care for our fabrics to increase longevity? Find more information here.