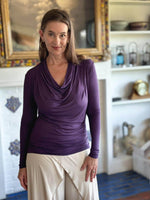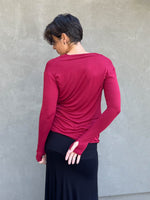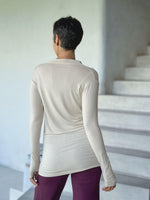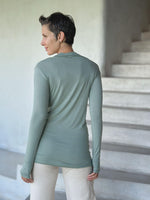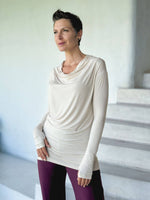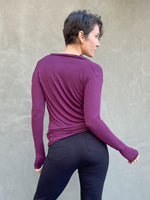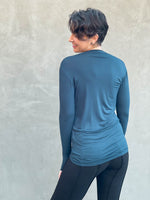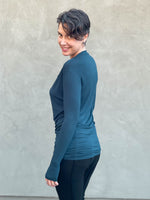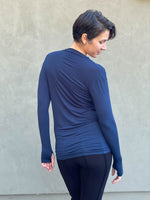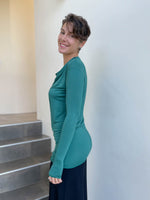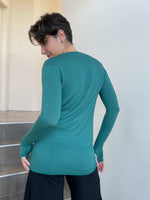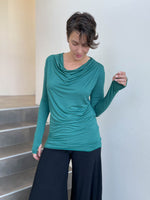 Long Sleeve Waterfall Top
Long Sleeve Waterfall Top
Our relaxed-fit long-sleeve top is soft, lightweight, and fitted at the hips. It drapes loosely on a variety of figures and can be worn on the hips with leggings or on the waist with pants or a skirt.
Colors
Available in these earthy and juicy colors:
Jam

Canal Blue

Copper

Jasper

Navy

Plum

Scarlet

Steel

Black

Teal

Wine

Moss

Cream
Size Suggestions:

Learn More
Are you interested in learning more about our plant-based fabrics made in small batches and our jewel-tone hues for all seasons? Or how to care for our fabrics to increase longevity? Find more information here.