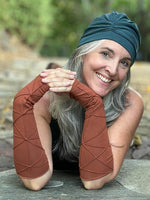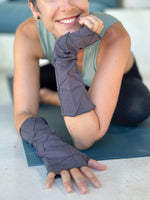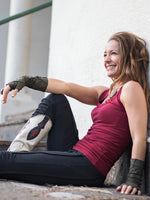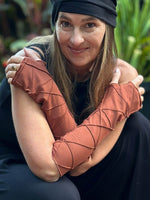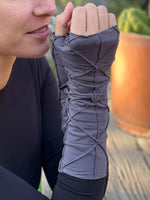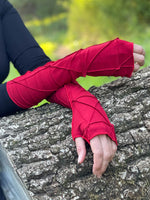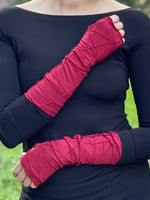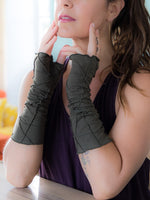 Texture Fingerless Gloves
Texture Fingerless Gloves
Our Texture Fingerless Gloves add a splash of color to any outfit and keep your hands cozy and out of the sun while working or playing outdoors. Everyone needs at least one pair of these soft and stretchy fingerless gloves, made from our plant-based signature jersey fabric.
One Size (O/S)
Colors
These cozy women's fingerless gloves are available in these colors:
Plum
Copper
Brass
Scarlet
Brown
Cosmo
Forest
Jam
Jasper
Cream
Black
Navy
Wine
Red
Steel
Teal
Off White
Clay
Moss
Designed by CARAUCCI
Learn More
Interested in learning more about our plant-based fabrics made in small batches, the benefits of bamboo clothing, our jewel-tone colors, and how to care for our fabrics? Find more information here.