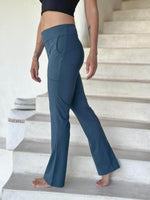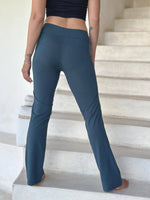 Bamboo Boot Cut Pocket Pants
Boot-Cut Bamboo Pants with Pocket
These sleek boot-cut bamboo pants are super cozy and made from our signature bamboo cotton blend with just the right amount of stretch. The bamboo blend helps regulate your body's temperature keeping you cool and dry.
Featuring two front and back pockets and an elastically supported waistband. Designed for everyday comfort. These are our favorite pair of winter pants.
Shop more women's bamboo clothing here.
Colors
Size Suggestions:
Learn More
Want to learn more about our bamboo fabrics for all seasons and care for our fabrics to increase longevity? Read on here.