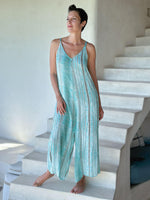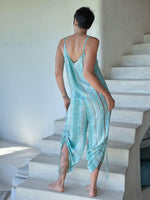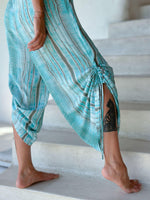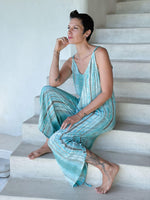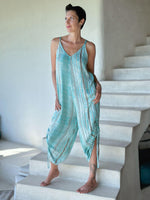 Aqua Print Ruched Jumper

Our lightweight & breathable rayon chiffon keeps you cool and comfy on hot summer days. This limited edition printed jumper is a playful and loose-fitting lounge jumpsuit. Adjust the wide legs by ruching them or wear them full-length. 

Features:
Adjustable shoulder straps
Can be worn full or ruched to capri length
Side pockets
 Colors:
Shades of aqua blue, moss green & white
Size Suggestions
Learn More
Read more information about our plant-based fabrics made in small batches and how to care for them to increase longevity.
Learn more here.