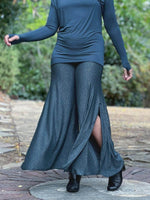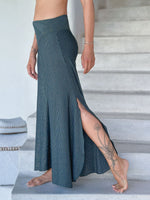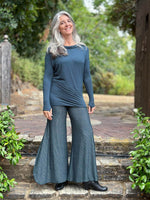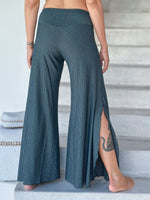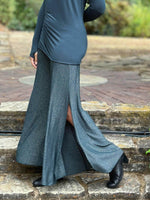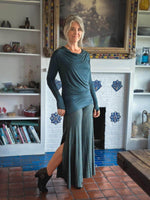 Teal Pinstripe Slit Pants
Teal Pinstripe Slit Pants
Our classic Slit Pants, in limited-edition teal and silver pinstripes, have generous side-slits that flow effortlessly as you move. The flat fit waistband makes them ideal for layering under our Tops and Tunics.
Note: Our limited edition fabric is not the same fabric that is used for our regular Slit Pants. This fabric is thinner, lightweight, and has a subtle silver sparkle pinstripe.  
Colors: 
Teal & silver sparkle stripe
Size Suggestions:
Learn More
Are you interested in learning more about our plant-based fabrics made in small batches and our jewel-tone hues for all seasons? Or how to care for our fabrics to increase longevity? Find more information here.