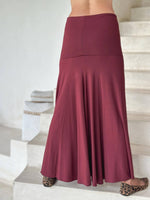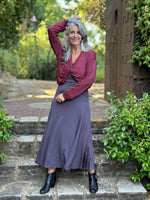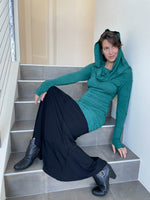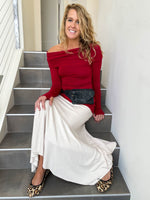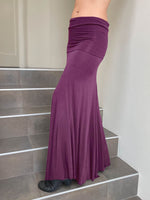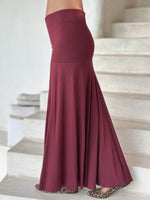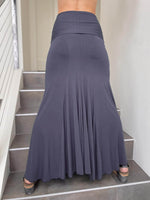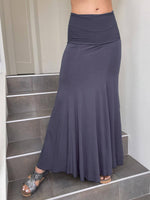 Hourglass Convertible Skirt
Hourglass Convertible Skirt
An ideal foundation layer for any outfit, our fully convertible full-length maxi skirt features a wide fold-over waistband and hourglass silhouette. Made from our mid-weight rayon jersey, it's designed to be worn as a skirt or strapless dress. 
Colors:
Available in these earthy and juicy colors:
Wine

Cream

Black

Teal

Brass

Jam

Steel
Size Suggestions:

Learn More
Are you interested in learning more about our plant-based fabrics made in small batches and our jewel-tone hues for all seasons? Or how to care for our fabrics to increase longevity? Find more information here.