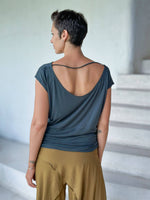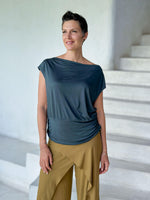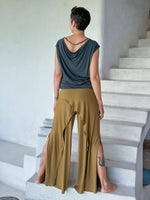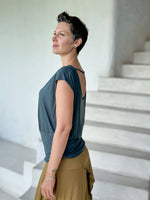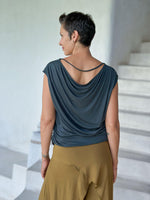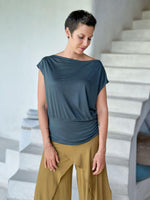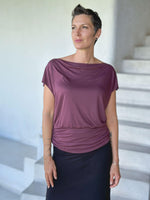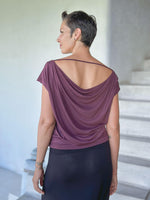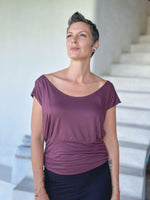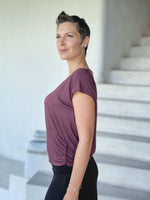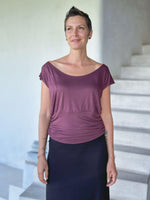 Bamboo Reversible Tali Top
Bamboo Reversible Tali Top
This lightweight bamboo tee fits loose and drapes easily. It's made from bamboo, which is known for its soft, breathable fabric and anti-microbial properties. The cap sleeves and wide band at the waist give it a flattering look, while the wide scoop neck is both stylish and comfortable. The reversible design adds even more versatility, giving you two different looks in one. Pair it with jeans, pants, or a skirt depending on your day.
Features:
Eco-friendly 100% bamboo jersey
Reversible design
Soft & breathable
Anti-microbial properties
Cap sleeves
Wide stretchy waistband

Loose fit
Benefits:
Comfortable and stylish
Breathable and moisture-wicking
Naturally anti-microbial
Lightweight and quick to dry
Versatile and easy to style
Colors:
Size Suggestions:

Learn More
Are you interested in learning more about our plant-based fabrics made in small batches and our jewel-tone hues for all seasons? Or how to care for our fabrics to increase longevity? Find more information here.